Are you a content marketer, blogger, or copywriter? If you are, you need access to a number of different content marketing tools.
The problem is, the majority of these tools and resources aren't cheap … Depending on how many different functions you need to perform, costs for premium tools can quickly add up to a significant financial burden.
And who really wants to pay out of pocket for 10-20 different tools?
Well, you don't have to!
Today, I'm going to introduce you to the 12 best, FREE content marketing tools that you can add to your arsenal in 2019. Use each of these different tools and you'll have everything you need to grow your business through your content marketing efforts.
Let's get started!
1. Free Graphics Creator: Canva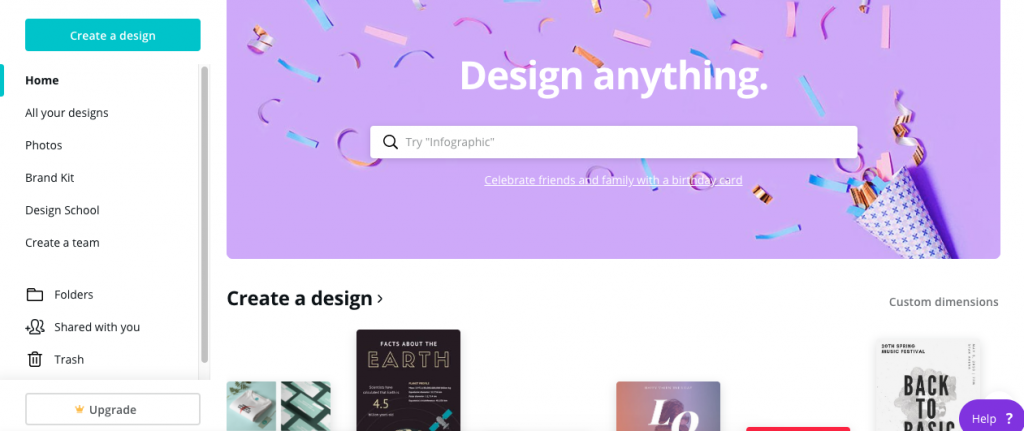 For all of your simple graphic needs, whether you're looking to build a new infographic or showcase an inspiring quote on a beautiful background – look no further than Canva.
This simple graphics interface is absolutely loaded with attractive templates, backgrounds, stickers, shapes, fonts, as well as other features.
Now, I'm no designer, but I still managed to make this little graphic today (which, by the way, is repurposed content from my last post). Thanks to Canva's user-friendly interface, it took me all of 20 minutes to put together: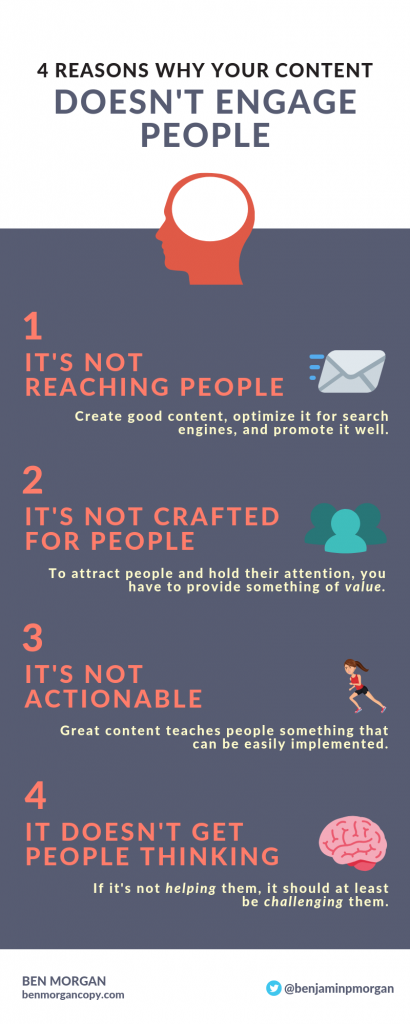 Of course, you're able to leverage the free version of Canva for as long as you want; but at any time, you can upgrade to Canva Pro. This premium version offers a whole new library of graphics, icons, stickers, backgrounds, and capabilities for a little more than $100 per year (at the time of this post).
You can pay a graphic designer by the hour, or you can get your feet wet by creating some free graphics with Canva!
2. Free Content Portfolio: Medium
Clients want to see that you can not only market content, but also create content. If building a website is not yet in the cards, you need a personal space on the web that will allow you to showcase an attractive, tidy portfolio.
The quickest and most effective way to do this, I believe, is with Medium. The platform doubles as both a place to keep a portfolio and also a full-blown social media platform in itself.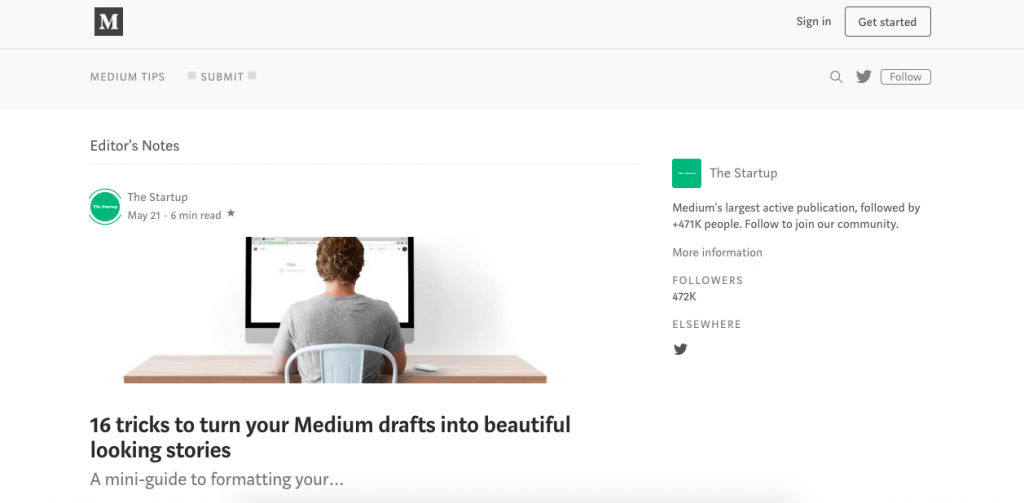 And get this: Back in December 2016, Medium reported that its average monthly users had reached 60 million. You can imagine that the tally has only increased since! Using Medium, you have the potential to reach a massive audience on the platform.
3. Free SEO Plugin: Yoast
If you're going to market your content effectively, you're going to need to invest heavily in search engine optimization (SEO). The better your SEO, the higher your search engine visibility and ranking; so you should aim to make every website, every page, and every post SEO-friendly, if at all possible.
A tool that will prove invaluable in helping you optimize your content is a little WordPress plugin called Yoast.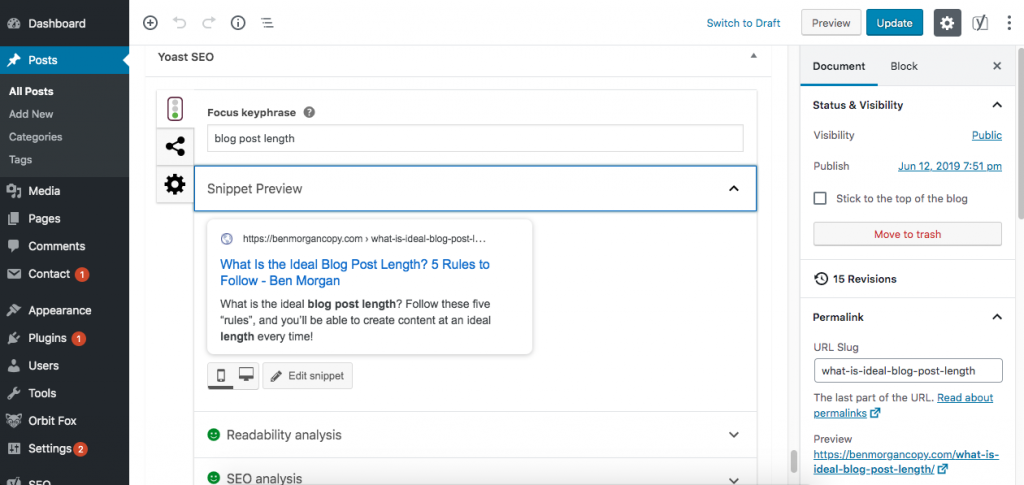 Not only is the basic Yoast plugin free, but it's also the gold standard of on-page SEO tools on WordPress. Yoast will help you optimize each and every one of your pages and blog posts on your site, giving you real-time feedback on what you can improve.
The plugin analyzes both SEO and readability, and will score you on a scale of "needs improvement" to "good". Once you click down on either tab, you'll have a laundry list of items you can correct to better optimize your content.
Shortly after you launch a website, any traffic you get is going to be precious and hard-earned! And while you may be doing everything within your power to ensure that all on-page elements are optimized, there might be technical issues that end up turning visitors away.
One of the biggest issues (but easiest fixes) that may hinder your site's growth is HTTPS encryption. Google announced back in February 2018 that, with the release of Chrome 68 last July, all HTTP sites would be marked as "not secure". This forced the majority of the internet's website owners to purchase SSL certificates.
In case your web hosting service doesn't include an SSL certificate as part of your agreement, you can plan on being out roughly $30 – 100 per year for your certificate. That is unless your web hosting service offers an SSL certificate in your plan.
In the event that an SSL certificate and integration isn't included in your plan, there is one other free option. With Let's Encrypt, a nonprofit certificate authority, you can obtain a free SSL certificate that will renew automatically ever 90 days.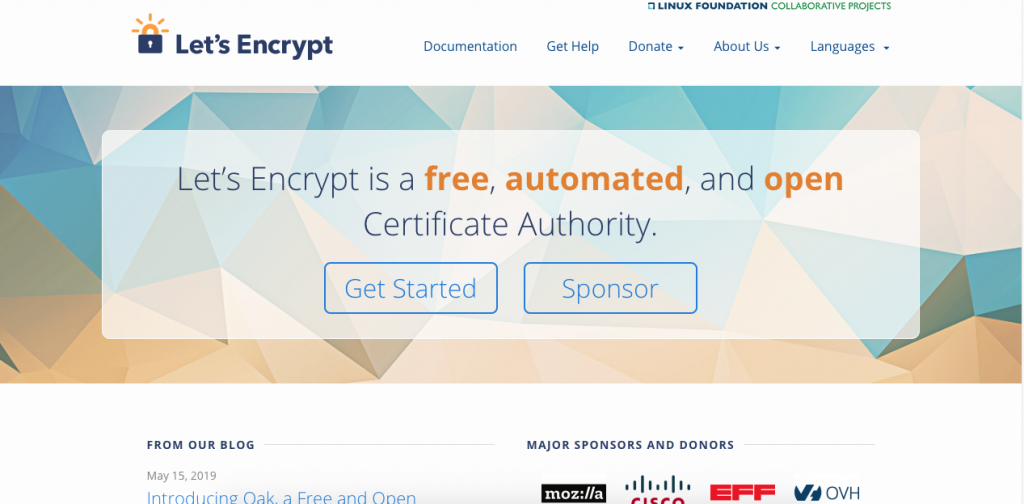 Ready for a free resource that very few freelancers and small businesses know about?
As a content marketer, you'll be immersing yourself in the world of SEO in no time at all. And chances are, you'll have to rely on a number of different resources and apps that help you optimize your content.
However, we all know that some programs don't have mobile applications. The ones that do aren't exempt from bugs here and there.
With this in mind, wouldn't it be great if there was a simple website where you could get quick, updated metrics about your business's impact online?
Small SEO Tools is a site that offers more than 150 miniature content marketing tools that people need access to daily. Want to check on a keyword ranking? Looking to confirm your domain authority? Need to convert a Word file to PDF?
Small SEO Tools has it all.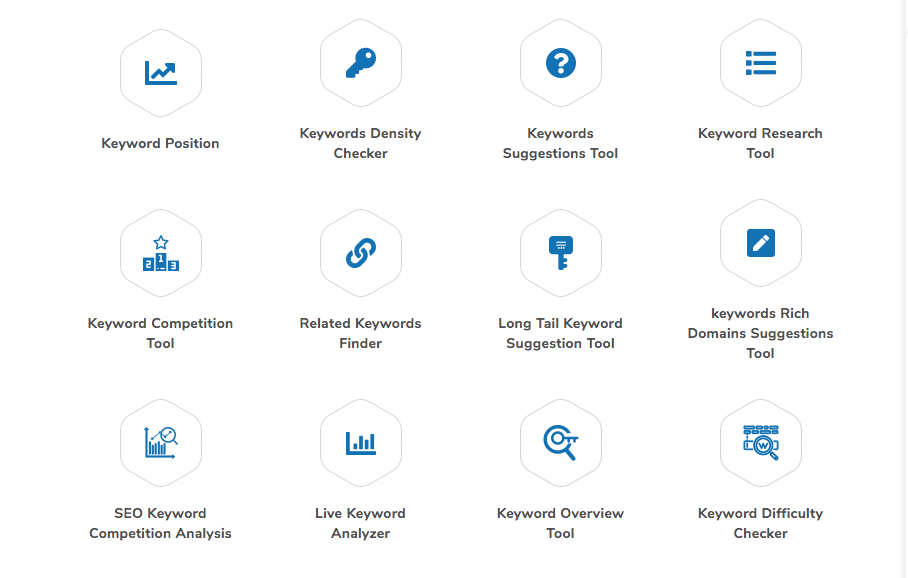 It should be noted that some of these tools are somewhat limited; and you're going to get more features and capabilities out of a program or platform that specializes in a single area.
But for a free, jack-of-all-trades tool that you can access on the fly without any kind of registration or sign-in required, you can't really beat it.
As soon as your website is up and running, the first thing you should do is install Google Analytics for tracking.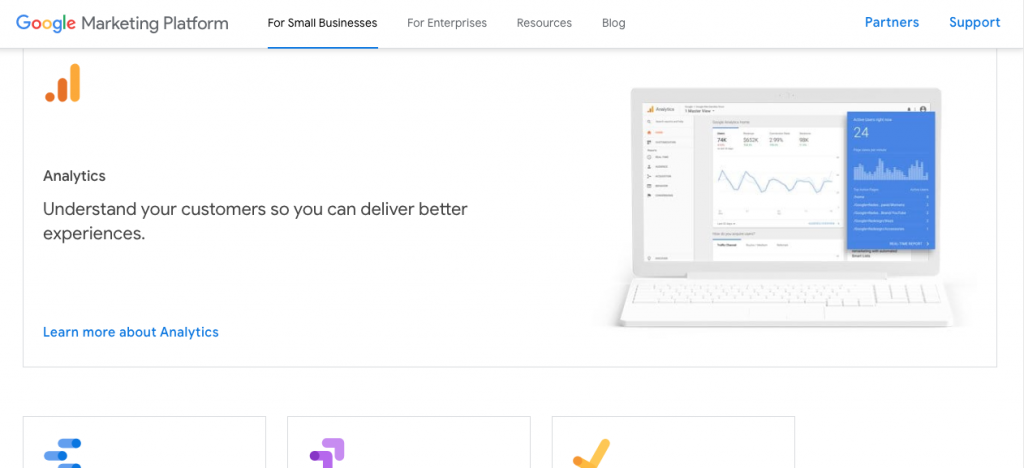 In order to grow your website and your following, you'll want to keep tabs on how and when visitors are arriving at your site, as well as their behavior.
With customizable dashboards, real-time analysis, and personalized reporting, Google Analytics provides all the data you need to be able to make sound adjustments to your content marketing strategy.
7. Free Advertising Campaign Analysis: Google Ads
Formerly Google AdWords, this free interface can be used to launch powerful advertising campaigns on the largest search engine on earth: Google, of course.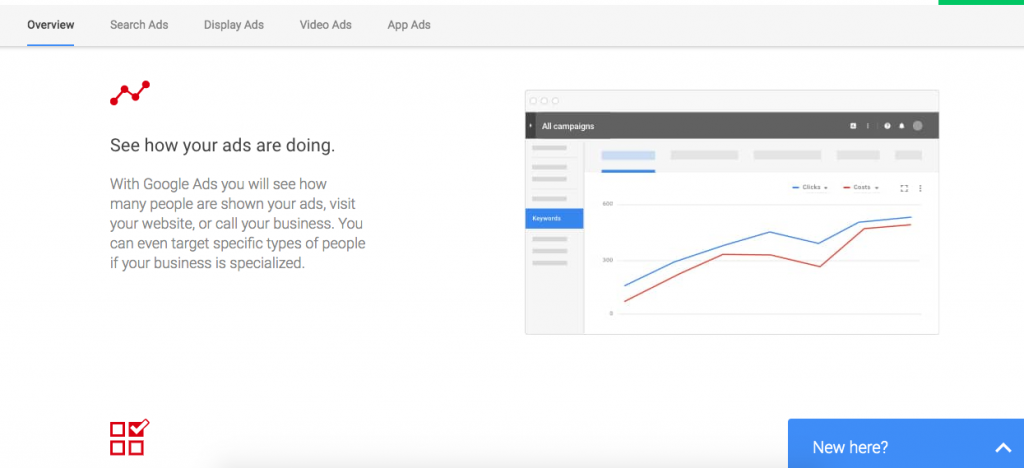 Obviously, any ad campaigns you run are not free; but all of the tools that the platform provides are. These tools include keyword research and planning, bid strategizing, campaign reporting, and real-time analysis.
And the best part is, Google Ads can be fully integrated with other Google products for ultimate convenience. Pair Google Ads with Google Analytics and gain total control over your content marketing efforts.
8. Free Grammar Check: Grammarly
Content marketers – particularly those who are also freelancers – are often required to wear many hats.
Do you have a knack for branding and design, but not so much for writing?
Grammarly will help you improve your content writing by leaps and bounds. Yes, it will act as an additional layer of spell check. But the program will also let you when your writing is too wordy or lengthy, or when there's a better way to say something!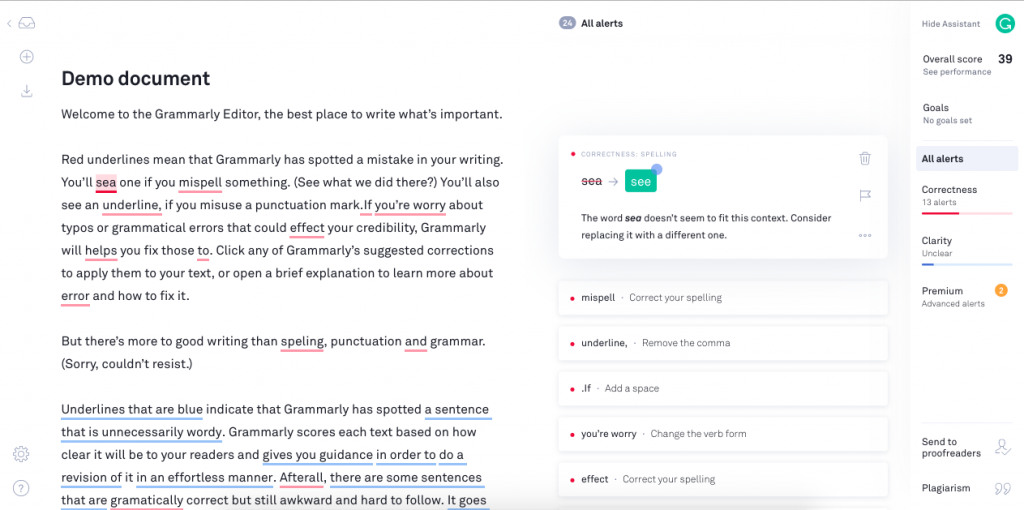 Setup is easy and takes less than a minute to complete. After creating an account and installing the program, Grammarly will appear as a simple extension within your Chrome browser.
Think of Grammarly as an editor who's always around, gives you feedback in real time, and, oh yeah … works for free.
9. Free Stock Images: Unsplash
If you've spent any amount of time hunting for free stock images to use in your content, there's a good chance you've come across a few really good sources online. Some of the more popular options include StockSnap, Pexels, and Pixabay. These are all fantastic.
My personal recommendation, however, is Unsplash.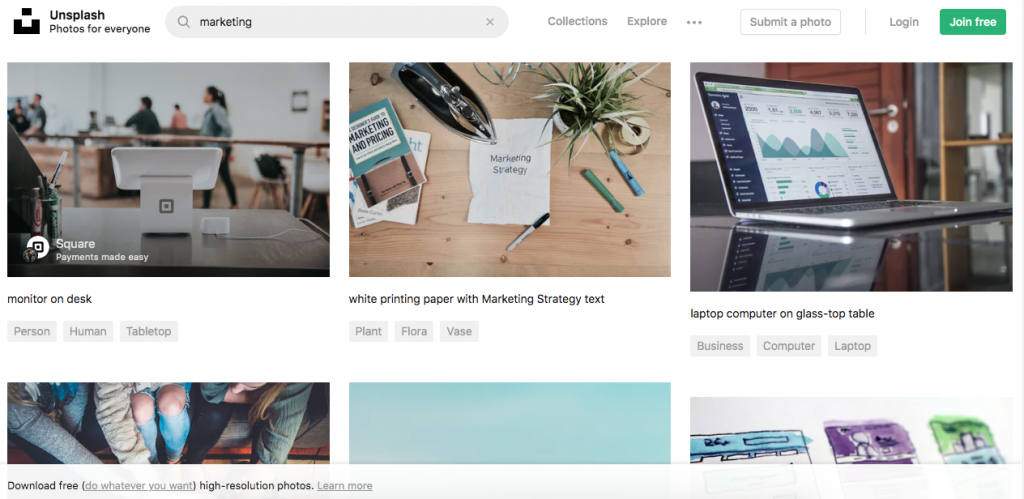 Unsplash has over 1,000,000 (yes, you read that right) free, high-resolution photos that can be used for your blog posts and content marketing efforts. Not only are these photos free, but you're also not required to give credit to the photographer or artist – though it is encouraged, when possible.
10. Free Social Media Management: Hootsuite
Content marketing is no easy task. As if content creation isn't already time-consuming enough, you're then required to circulate your content all over the internet – on your blog, on other sites, on social media platforms, and elsewhere.
The problem is, you can't be everywhere at once.
And that's where Hootsuite comes in.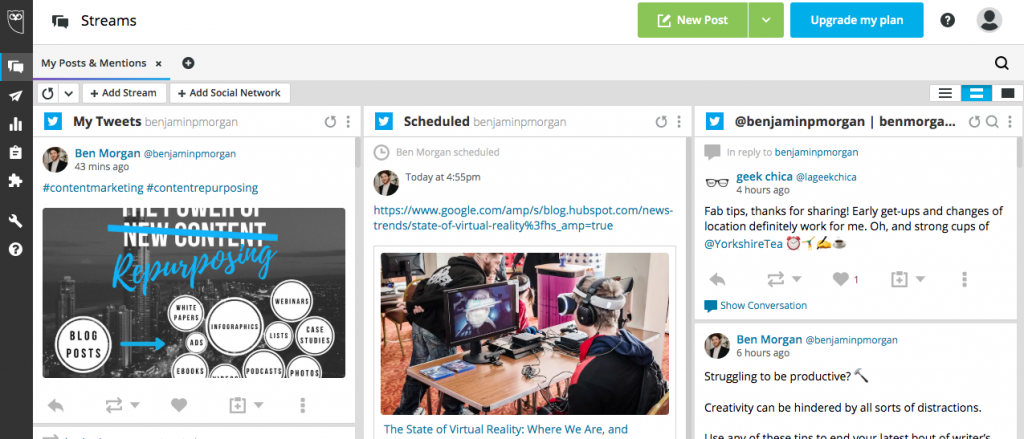 This social media management allows you to schedule all of your social media posts in advance, so that you don't have to log in to each of your different platforms by the hour.
You can link up to 50 different social media accounts, host 5 different managers, track your competitors, and monitor almost any social media stream you can imagine. Create custom streams and reorder them on your dashboard however you see fit.
If you choose to upgrade to Hootsuite's paid tool, you're able to add detailed analysis to your package. This feature will allow you to monitor how everyone is interacting with your brand across the web.
Pair Google Ads with Google Analytics and gain total control over your
 content marketing efforts. Click To Tweet
11. Free Video Content Creation: Animoto
Per HubSpot's most recent state of video marketing report, 87% of businesses are now using video as a marketing tool.
But if you're a freelancer or a small business, it's unlikely that you have the firepower of a full video production team behind you. So unless you're able to outsource your video production work, you need a way to be able to create and edit simple videos using minimal resources.
Look no further than Animoto.
With the help of this tool, you need little more than you and your brain to produce a short video for your business.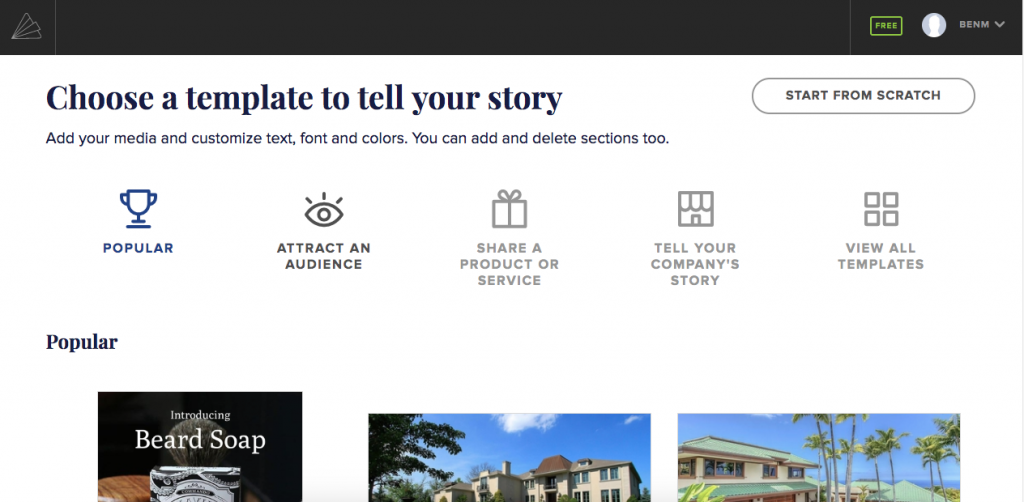 With more than 50 pre-built storyboards, a plethora of stock images, and commercially licensed sound clips, everything you could possibly need for a do-it-yourself (DIY) video creation is right at your fingertips.
12. Free Email Marketing: MailChimp
Email marketing is not dead – far from it! You can leverage powerful email campaigns to help market your content. You just need a tool that will help you do it effectively.
MailChimp is one of the better solutions.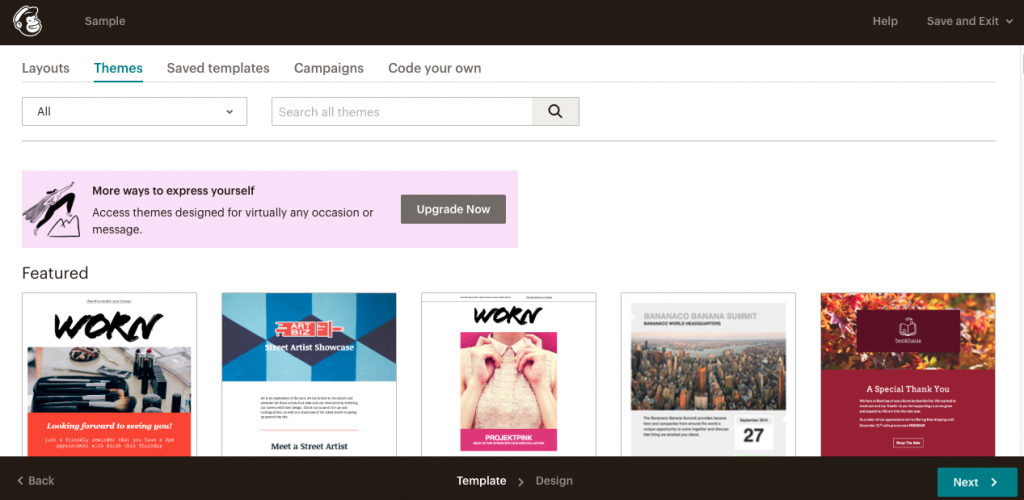 With the MailChimp platform, you're able to customize dozens of unique parameters that will help each of your campaigns feel personalized and on-brand. Choose from different objectives, layouts, templates, images, and fonts to better resonate with your target audience.
After you launch your campaign, use MailChimp's powerful tracking tool to stay on top of key metrics, such as open rate, click-through rate (CTR), replies, forwards, bounces, as well as other important data.
Per HubSpot's most recent state of video marketing report, 87% of businesses
 are now using video as a marketing tool. Click To Tweet
Over to You
There you have it – 12 brand new, free content marketing tools that you can integrate into your strategy today.
Ready to load up and push your content as far as it can possibly go? Now that you have the necessary content marketing tools to do it, there's really no reason why you can't!